Main Content
Get a FREE legal consultation.
Please fill out the form below and we will be in touch as soon as possible.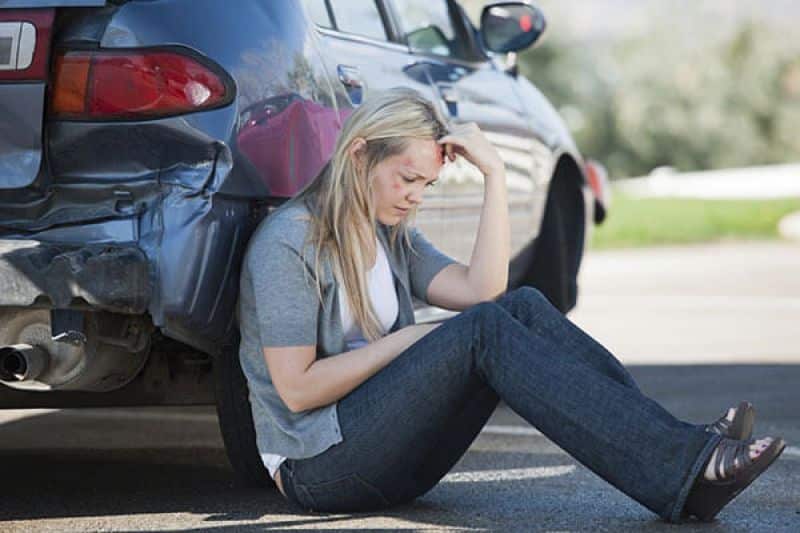 Were you or someone you love hurt in a car accident?
When you've suffered a life-altering accident, we can help you through it. Our top-rated attorneys have decades of combined legal experience in vehicle accident claims. We help clients get the maximum compensation they deserve. We'll do the same for you.
Let's talk about what happened. We'll work on making your life better.
Your sincere, patient legal advice – the way you took the time you needed to explain things to me, meant so much. You never made me feel anything but cared for. You were like a trusted friend to me. Family member of 55-year-old man who was killed when a motorist crossed the centerline and collided with his vehicle. Settlement: insurance policy limits.
Thank you for your hard work and dedication over the past two years … Our family will never forget all that you have done to help us find closure and a future. Parents whose daughter died after she was run over by her school bus. Settlement: confidential.
Thank you for all of your legal efforts on our behalf. It has been a very professional experience and your strategies were always on target. 58-year-old Niles, MI woman who was injured in an I-94 accident caused by an intoxicated motorist. Settlement: $50,000 plus medical bills for her non-surgical knee injury.
Thank you so much for all your work during my case. I truly appreciate it and I am in a much better financial situation than I ever could have imagined. 21-year-old St. Joseph woman who sustained pelvic and knee injuries when the vehicle she was a passenger in crashed due to a defective tire. Settlement: $190,000 plus medical bills.
I just want to express how happy I have been with all the work you and the law office have done on my behalf. I couldn't have asked for a more efficient, knowledgeable and compassionate attorney than you. 58-year-old woman from South Bend who suffered lumbar back and knee injuries in a vehicle accident while she was on the job. Multiple Settlements: $65,000 for vehicle accident; $28,000 in back worker's compensation and $1,200 per month in ongoing SSD bene
Thank you so much for your understanding, professional and compassionate ways. We thanked God for you every day over the last few years. 42-year-old man from Niles, Michigan who was struck by a taxi cab. The accident caused leg and ankle injuries. Settlement: $75,000 plus medical bills and wage loss.
Justice for You and Your Family
You wake up every day and go about your business. While the last thing you anticipate is getting into an accident, thousands of people just like you are injured in West Michigan every year. Car accidents, DUI crashes, and medical malpractice are only examples of the tragedies that occur.
In some cases, injuries are so severe that they leave victims unable to work or care for themselves and their families. In addition, most insurance companies are more interested in maintaining profit levels than paying these people the full and fair value of their claims.
At Conybeare Law Office, we strive to use our legal skills and trial experience to get justice for our clients. We represent people injured by another party's negligence in Kalamazoo, Berrien, Van Buren, Cass, and surrounding counties. We work hard to serve our clients' best interests and obtain the maximum recovery for them. We offer free consultations and our fee comes out of the money we recover for our clients, so they don't have to worry about how they're going to pay for a Michigan personal injury lawyer.
Our Personal Injury Practice Areas
Every year, thousands of people across Michigan are injured or lose a loved one in a preventable car accident. As a driver, you rely on others to follow the law, drive safely, and make wise choices. A collision could leave you suffering serious harm and financial burdens due to medical bills and lost income if they don't. We have offices in Kalamazoo and St. Joseph to ensure that car accident victims throughout West Michigan have access to the best possible legal representation.
DUI Injuries
A drunk driver's reckless behavior can cause severe injuries, damages, or even death to innocent victims. If you have been hurt or lost a loved one in a drunk driving accident, you have the right to seek justice and fair compensation. The experienced team of Michigan drunk driving accident attorneys at Conybeare Law Office will fight for your rights and hold the negligent party responsible.
Motorcycle accidents cause some of the most severe and disabling injuries. When motorists don't pay attention, the smallest mishap can result in painful, permanent, and sometimes life-threatening physical injuries for motorcyclists. Our lawyers are available to help ensure that you are compensated and that those who are negligent or reckless on the road are held accountable.
Have you been involved in a truck accident and now face high medical bills, lost wages, disability, or other issues? These types of injuries are typically severe and can require months and even years of recovery and rehabilitation. If you were a passenger or driver in a truck accident, an experienced truck accident lawyer can negotiate the settlement you need while you focus on healing.
In Michigan, Uber and Lyft are well-known names. These rideshare services provide individuals with easy and convenient transportation. Unfortunately, accidents involving rideshare vehicles do occur, and victims need to know where to turn. Our attorneys have experience investigating complex injury cases, and we have the resources to guide you through the insurance issues involved.
The terrain in Michigan is wonderful for biking – dedicated bike trails, rolling landscapes, and scenic tours. But bike riding is not without risks: motorists often ignore cyclists and fail to drive safely around them. In the wake of a serious bike accident, you may be feeling confused, anxious, and overwhelmed about what to do. Talk to us about guiding you through the process of pursuing a personal injury claim.
Compared to drivers, pedestrians suffer a disproportionately higher number of serious injuries and deaths in car accidents. Unfortunately, many pedestrians who are injured in accidents do not receive adequate compensation because insurance companies try to minimize their financial responsibility. Let an experienced Michigan personal injury lawyer fight for the damages you deserve.
While the death of a loved one is always painful, when it occurs unexpectedly due to someone else's negligence, the loss is especially difficult. Conybeare Law Office can assist you in filing a wrongful death lawsuit against the individual or entity responsible for this tragic event. Even if a criminal case is pending, you may still be able to recover compensation through a civil case.
Have You Been Wrongfully Injured? Call the Bear!
When you have been injured in an accident caused by someone else's negligence, you need to know how you are going to pay for your medical treatment, make up for lost wages, and get back to living your life.
This is where Conybeare Law Office can help. We:
Carry out detailed investigations
Create strategies that make sense
Pursue claims with determination and diligence
And communicate with our clients
While some personal injury law firms focus on settling cases quickly and moving on to the next client, we care about your results and won't settle for anything less than the money you are entitled to. It's a commitment that has seen Barry Conybeare named "Lawyer of the Year" for the Kalamazoo Region in 2021, 2017, and 2013. To schedule a free consultation with a Michigan personal injury lawyer, call The Bear today at 269-769-BEAR or contact us online.